WELCOME HOME!
Sometimes renting a home just makes better sense!  No property taxes, no expensive maintenance, no huge mortgage to worry about if the market goes haywire, not to mention mobility and the freedom to move without having to worry about selling your house.  Here at Open Door Properties, there's no such thing as "just a rental" and renters are not second-class citizens!  Find out why Open Door Properties has earned the trust and appreciation of so many KC Metro area residents:
Fair and Objective - Renting and managing homes is our business and we are good at it.  We abide by all Fair Housing Regulations, not just because it's the law, but because that's who we are.  We are in search of quality, responsible tenants and our screening process does a great job of alerting us to potential red flags.  But that doesn't mean you have to be perfect.  Life happens - we get it.  Poor credit is not an automatic disqualifier - we give more weight to past rental payment history and recommendations from previous landlords. 
Updated Homes in Desirable Neighborhoods - The properties that we manage are in great neighborhoods - from trendy neo-urban to cozy, family-friendly suburbia - and are ridiculously well maintained.  And while we keep a close eye on the overall market, we also price our properties fairly.  As a result, they go fast.  Really fast! 
Proactive Maintenance - Homes need regular maintenance and upkeep to keep looking and performing their best.  We work closely with our tenants to schedule regular maintenance on a proactive basis, so that small issues don't turn into major nightmares. 
Responsive Repairs - Despite our best efforts, sometimes things break and need to be fixed.  We respond to repair requests within 24 hours and work with our tenants to schedule the repair with one of our licensed contractors. 
Convenient Rent Payments - Rent payments are collected via a secure automatic ACH/EFT transfer from your checking or savings account on the first of each month.  No more writing and mailing checks, plus our tenants have an online portal which allows verification of all payment history.
Lease-end Evaluations - Don't break into cold sweats and sleepless nights wondering if we will find some nitpicky reason to hold onto your security deposit.  We fairly and objectively walk through the property with our tenants, looking at each item that was examined during the initial walkthrough at the beginning of the lease.  If any charges are incurred against your security deposit, you will receive an itemized list and explanation of those charges.  Any remaining balance of your security deposit will then be refunded in a timely manner.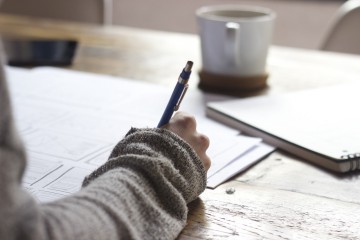 From first contact all the way to lease-end, here's what the process looks like with Open Door Properties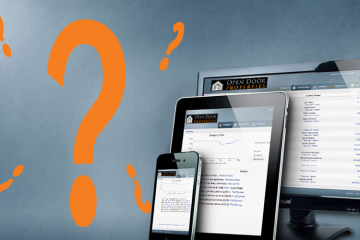 Still have questions? Check out our Frequently Asked Questions to see if others had the same questions you do!
Renting from Open Door…
My wife and I have been living in a wonderful Open Door Homes rental house since 2008, and it's been great for so many reasons. First of all, the house itself is fantastic - it's comfortable, energy-efficient, and the perfect size. Second, Jeff and Kevin have been as much partners in maintaining this property as they have been landlords. I've seen adversarial relationships with landlords (both for myself and for friends), but with ODH, it's a positive and friendly collaboration. They're responsive to emergencies and good with communication. Third, ODH is a true small family business, run by a pair of brothers who take pride in their work. They build and maintain properties themselves, and they're always professional and kind. Fourth, they've made us feel as though the house is ours, and they're on hand to help if something goes wrong. It truly feels like home, and it's felt that way since the day we moved in. I grow a large vegetable garden on our property, and they've given me freedom to make modifications to the landscaping. I feel good having people come visit. My dogs have a big backyard to run around. I'd recommend renting from Open Door Homes to anybody.
Leo F.